Moderator: baadc0de
Posts: 3490
Joined: Thu Jan 30, 2014 10:08 pm
LOL, cel kup napak si našel, poba ti res rabiš očala. Jaz ne najdem nobene.
---
Konkretno sem mislil na obraz/oči, saj sva se o tem z Blažom največ pogovarjala. Če pa se že gremo tisto igrico poišči razlike, najdem naslednje: na zgornjem je šla rdeča na zlato na ročaju meča, sumljiv highlight na bolterju, štromarski kabel mi je grozen, na zadnjem delu bolterja je mold line. Na spodnjem ne najdem nič. Evo, mirno me lahko pošljete v PM za tole tečnarjenje.
---
Jaz že zadnjih par let, oz. blizu 10 let uporabljam očala + lučko s povečevalnih steklom.... tko je
The duty of the Emperor's defence does not end at the walls of the Imperial Palace.

- Captain-General Trajann Valoris

---
Exactly. Na obeh manjka še nekaj highlightov z oranžno. Predvsem na lečah in draguljih.
---
Popravljeno. Pa upam, da verjamete na besedo.
---
A je kdo pomislil, da je Aegis Defence Line top lahko autokanon za dreadnoughte?
5mm sveder in zadeva je rešena.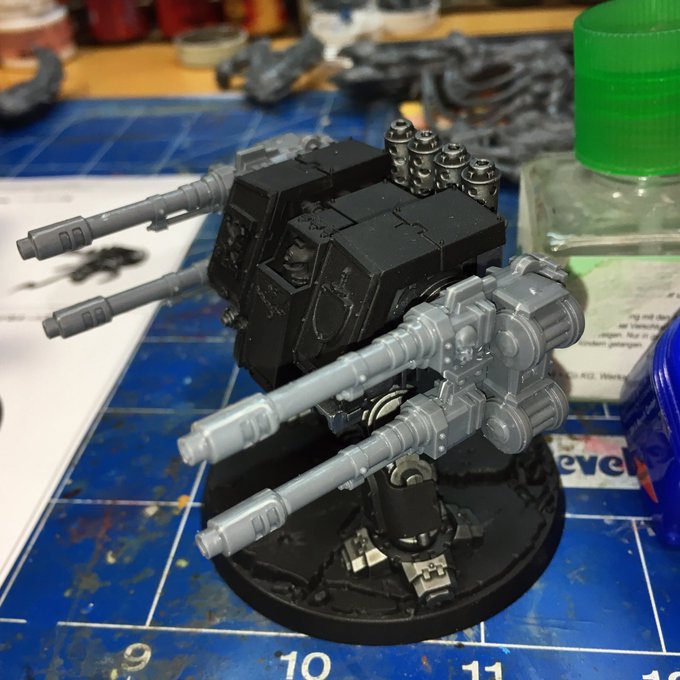 ---
že v peti ediciji.
rifleman dread se jim je reklo ce se prav spomnim.
---
---
Posts: 3490
Joined: Thu Jan 30, 2014 10:08 pm
Jaz kot novince to prvič vidim in je jako všečno.
---
Ja, ampak blazo govori o konverziji, ki pa je pa top ideja in izvedba. Mogoče si jo celo sposodim
"Beware that,
when fighting monsters,
you yourself do not become a monster...
for when you gaze long into the abyss...
The abyss gazes also into you."
― Friedrich Nietzsche
---
Who is online
Users browsing this forum: No registered users and 1 guest