Search found 69 matches
by Lucky Luke

Wed Sep 12, 2018 1:18 pm
Forum: Oglasi
Replies: 0
Views: 72
Iščem - kupim, za menjat nimam bohvedkaj; par black knightov, neki bitsov, ene na modro posprejane marince ... :D Necron - lahko v manjših količinah, ker bo za Killteam Warriorji Immortali Deathmarks Flayed Bitsi AdMech - enako kot zgoraj poberem tudi ostanke :D Skitarii/Vanguard & Bitsi (predvsem o...
by Lucky Luke

Wed Sep 12, 2018 11:44 am
Forum: Novice
Topic: Problemi z undercoatom
Replies: 28
Views: 582
En trik, ki je meni bistveno izboljšal izkušnjo uporabe sprejev je, da pločevinko orenk pretresem, potem pa jo za par minut odložim v posodo z vročo vodo. Potem še enkrat fejst pretresem in flow je bistveno boljši.
by Lucky Luke

Mon Sep 10, 2018 6:32 pm
Forum: Warhammer 40.000
Replies: 1
Views: 123
Ana Polanšćak, dekle iz Zagreba, ki dela takele (za moj okus fantastične) stvari http://gardensofhecate.blogspot.com/ vse zainteresirane Slovence vabi na narativno mega igro Kill Teama v stilu Inq28*, ki se bo odvila na Beokonu v Beogradu 3. 11. letos. FB dogodek tule - https://www.facebook.com/even...
by Lucky Luke

Thu Aug 02, 2018 1:00 pm
Topic: Blazo's WIP
Replies: 798
Views: 113712
Lep. Jaz bi sicer verjetno pocustomizal tisti kazalec na levi roki, ampak jaz bom vedno star 16.
by Lucky Luke

Wed Jul 18, 2018 10:38 am
Forum: Novice
Topic: Adeptus Titanicus
Replies: 5
Views: 556
https://youtu.be/mAFT6DsHb6Y?t=4
"One of the mechanics is that the titan can rebel against you if you're pushing the plasma reactor too hard, at which point the machine spirit might take control of the Titan ..."
by Lucky Luke

Fri Jul 13, 2018 9:32 pm
Replies: 344
Views: 40185
(Ah well, sm mislu, da je več paintinga ...)
by Lucky Luke

Fri Jul 13, 2018 5:44 pm
Replies: 344
Views: 40185
Once again, this Yorkshireman has you covered;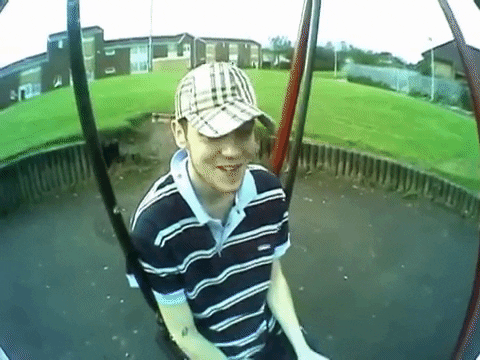 Woops, wrong Yorkshireman ...
https://www.youtube.com/watch?v=KnTBRt1DaGM
by Lucky Luke

Tue Jun 12, 2018 12:13 pm
Forum: Oglasi
Replies: 4
Views: 620
Hejhej sori, sem šele zdaj videl - ampak sem jih kmalu po objavi prodal.
by Lucky Luke

Tue Jun 05, 2018 5:27 pm
Topic: AOS Nova Edicija
Replies: 376
Views: 12776
"Skirmish on the Realm's Edge lets you fight battles with a handful of models in some of the Mortal Realms' most unstable landscapes as they hunt and bind wild spells for coin and renown. /.../" <3 Hard cover rulebook je v škatli. Bojda tudi posebej. Če bo kdo sicer imel viška knjig iz svojih starte...